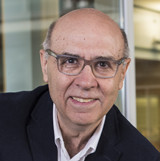 Prof. Ferran Sanz
Universitat Pompeu Fabra, Spain
Professor of Biostatistics and Biomedical Informatics at the Universitat Pompeu Fabra (UPF, Barcelona) and director of the joint Research Programme on Biomedical Informatics of the UPF and the Hospital del Mar Medical Research Institute (IMIM) (GRIB, http://grib.upf.edu/). His research lines are dedicated to the application of information technologies and computational methods in biomedical research, with a particular focus on the pharmaceutical R&D and computational approaches in toxicology. Author of 200+ peer-reviewed publications. International coordinator of 10 EU-funded initiatives and a STOA report for the European Parliament. Currently, he is the academic coordinator of an IMI (Innovative Medicines Initiative) project on the in silico prediction of drug toxicity (eTRANSAFE). He also participates in other ongoing international projects (TransQST, EU-ToxRisk, RiskHunt3R, EHDEN and FAIRplus). Chair of the ELIXIR Board, co-president of the Spanish Technology Platform on Innovative Medicines (PTEMI) and vice-president of Bioinformatics Barcelona (BIB). He has been president of the European Federation for Medicinal Chemistry (EFMC) and vice-rector for Scientific Policy of the UPF. He has also been visiting professor at the Federico II (Naples), Düsseldorf and Vienna universities, and served as evaluator of scientific projects for the European Commission, international institutions and national scientific agencies.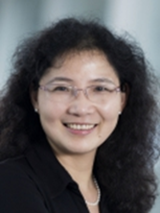 Prof. Huiru Zheng
Ulster University, UK
Prof. Huiru Zheng is a Professor of Computer Science with the School of Computing at Ulster University. Within her broad interests in machine learning, bioinformatics, and biomedical informatics, Prof. Zheng has particular research interests and expertise in integrative data analysis. Her research has been supported by a number of funding bodies, such as the European Commission, COST Action, UK Research Council, Innovate UK, Invest NI, Depart of Economy, and industries. She has co-authored over 250+ research papers and is currently leading the bioinformatics research in the Artificial Intelligence Research Centre at Ulster. Prof. Zheng is a Senior Member of IEEE. She serves on the editorial board of several international journals and served as co-chairs at IEEE International Conference on Bioinformatics and Biomedicine (BIBM) in 2014, 2018, and the Collaborative European Research Conference (CERC) in 2020.


To be added.

ICBRA 2021 papers indexed by Ei Compendex and Scopus.

ICBRA 2021 accepted papers published in ACM Conference Proceedings (ISBN: 978-1-4503-8426-1).

ICBRA 2021 held successfully online with the participants from all over the world.