TO BE ADDED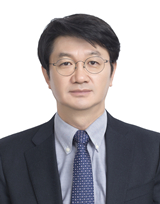 Prof. Taesung Park
Seoul National University, South Korea
Prof. Taesung Park received his B.S. and M.S. degrees in Statistics from Seoul National University (SNU), Korea in 1984 and 1986, respectively and received his Ph.D. degree in Biostatistics from the University of Michigan in 1990. From Aug. 1991 to Aug. 1992, he worked as a visiting scientist at the NIH, USA. From Sep. 2002 to Aug. 2003, he was a visiting professor at the University of Pittsburgh. From Sep. 2009 to Aug. 2010, he was a visiting professor in Department of Biostatistics at the University of Washington. From Sep. 1999 to Sep. 2001, he worked as an associate professor in Department of Statistics at SNU. Since Oct. 2001 he worked as a professor and currently the Director of the Bioinformatics and Biostatistics Lab. at SNU. He served as the chair of the bioinformatics Program from Apr. 2005 to Mar. 2008, and the chair of Department of Statistics of SNU from Sep. 2007 and Aug. 2009. He has served editorial board members and associate editors for the international journals including Genetic Epidemiology, Computational Statistics and Data Analysis, Biometrical Journal, and International journal of Data Mining and Bioinformatics. His research areas include microarray data analysis, GWAS, gene-gene interaction analysis, and statistical genetics.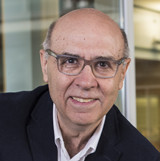 Prof. Ferran Sanz
Universitat Pompeu Fabra, Spain
Professor of Biostatistics and Biomedical Informatics at the Universitat Pompeu Fabra (UPF, Barcelona) and director of the joint Research Programme on Biomedical Informatics of the UPF and the Hospital del Mar Medical Research Institute (IMIM) (GRIB, http://grib.upf.edu/). His research lines are dedicated to the application of information technologies and computational methods in biomedical research, with a particular focus on the pharmaceutical R&D and computational approaches in toxicology. Author of 200+ peer-reviewed publications. International coordinator of 10 EU-funded initiatives and a STOA report for the European Parliament. Currently, he is the academic coordinator of an IMI (Innovative Medicines Initiative) project on the in silico prediction of drug toxicity (eTRANSAFE). He also participates in other ongoing international projects (TransQST, EU-ToxRisk, RiskHunt3R, EHDEN and FAIRplus). Chair of the ELIXIR Board, co-president of the Spanish Technology Platform on Innovative Medicines (PTEMI) and vice-president of Bioinformatics Barcelona (BIB). He has been president of the European Federation for Medicinal Chemistry (EFMC) and vice-rector for Scientific Policy of the UPF. He has also been visiting professor at the Federico II (Naples), Düsseldorf and Vienna universities, and served as evaluator of scientific projects for the European Commission, international institutions and national scientific agencies.
Speech Title: "Integrative Knowledge Management Supporting Pharmaceutical R&D"
Abstract: The integration of large amounts of data of different types and from different sources is a powerful way of advancing in biomedical research in general and in pharmaceutical research in particular. An example of this integrative strategies is DisGeNET and DISGENET plus, knowledge bases that integrate huge amounts of information on the relationships between genes/variants and diseases. An important fraction of the information that is stored in these resources is automatically extracted from the biomedical literature by text mining. DisGeNET and DISGENET plus supports the discovery of new drug targets and a better understanding of drug side effects. Another example of integrative strategies applied in pharmaceutical R&D is the saga constituted by the eTOX and eTRANSAFE projects, which aims at facilitating the sharing of legacy drug safety data among the pharmaceutical companies and their joint exploitation for a better prediction of potential human safety liabilities of drug candidates. The linkage of pre-clinical toxicological outcomes with clinical adverse drug events is a key component of the eTRANSAFE project. Another key result of this project has been the creation of the Flame framework for the development, sharing and use of predictive computational models.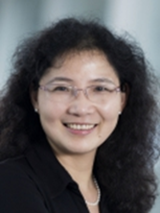 Prof. Huiru Zheng
Ulster University, UK
Prof. Huiru Zheng is a Professor of Computer Science with the School of Computing at Ulster University. Within her broad interests in machine learning, bioinformatics, and biomedical informatics, Prof. Zheng has particular research interests and expertise in integrative data analysis. Her research has been supported by a number of funding bodies, such as the European Commission, COST Action, UK Research Council, Innovate UK, Invest NI, Depart of Economy, and industries. She has co-authored over 250+ research papers and is currently leading the bioinformatics research in the Artificial Intelligence Research Centre at Ulster. Prof. Zheng is a Senior Member of IEEE. She serves on the editorial board of several international journals and served as co-chairs at IEEE International Conference on Bioinformatics and Biomedicine (BIBM) in 2014, 2018, and the Collaborative European Research Conference (CERC) in 2020.
Speech Title: "Network-based Approaches for the Prediction of Biomarkers in the Rumen Microbiome"
Abstract: Ruminant agriculture plays a key role in providing protein and essential micronutrients to humans. However, ruminants are a significant source of greenhouse gas emissions worldwide. To address this global agriculture challenge, it is important to understand the underlying mechanisms affecting methane emissions, feed efficiency and nitrogen (N) use efficiency, and key relationships between the microbes and different environmental factors. This talk will present the recent research in network-based approaches for the investigation of how rumen microbes are interconnected and interact with each other, and for the identification of functional biomarkers in methane emissions and feed efficiency. The talk will conclude with a discussion of the challenges and opportunities in ruminant agriculture.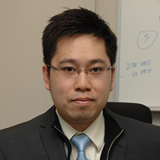 Assoc. Prof. Ka-Chun Wong
City University of Hong Kong, Hong Kong
Ka-Chun Wong is an Associate Professor in Computer Science at City University of Hong Kong since 2021. He has finished his PhD degree in Department of Computer Science at University of Toronto (where deep learning AI was popularized in 2010s ) by the end of 2014. For now, he serves as the associate editors of open-peer-review BioData Mining and Computer Modeling in Engineering and Sciences. He is also on the editorial boards of Applied Soft Computing, Journal of Biomedical Informatics, and PeerJ Computer Science. His current interests include Bioinformatics, Data Science, Natural Computing, and High-impact Interdisciplinary Research. More details can be found at http://www.cs.toronto.edu/~wkc/.
Speech Title: "Disruptive AI Technologies for Bioinformatics: DNA Motifs, CRISPR-Cas9 Off-Targets, and Cancer Screening from Blood"
Abstract: In genomics, the DNA binding of transcription factors is central to gene regulation and stem cell development. The DNA binding pattern (i.e. DNA motif) elucidation of transcription factors forms the basis for downstream research. Therefore, I will present our breakthroughs in elucidating DNA binding patterns from the protein-coding sequences of transcription factors using AI as well as our synthetic biology approach to synthesize a heterodimeric DNA motif from two monomeric DNA motifs. A DNA motif published on Nature has been rescued. Secondly, CRISPR-Cas9 is the predominant tool for gene editing and raised substantial concerns on its clinical implications. To avoid any side effect, its off-target predictions are fundamentally essential. I will present our recent work in predicting CRISPR-Cas9 off-targets using deep learning, the latest AI technology. Finally, I will present our very recent work in screening cancers from blood. Our proposed AI approach (CancerA1DE) can outperform the existing approach (CancerSEEK) proposed in John Hopkins University. In particular, it can double the existing sensitivity from 38% to 77% for the earliest cancer detection (i.e., Stage I) at the 99% specificity level.